Workshop
Ruth & Mike - Blues Dance Workshop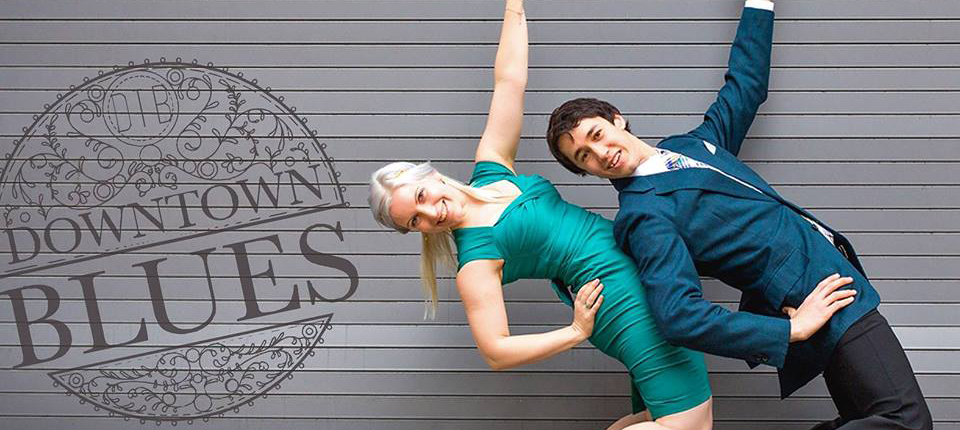 Downtown Blues is proud to announce: Ruth and Mike are back in town and will teach another blues dance workshop!
Workshop Levels:
All level workshop. It will be interesting and challenging to all! Grainy Blues will also take place on the 28th, and we will offer a discount if you take part both the workshop and Grainy Blues. This means you can practice your newly learned moves directly on the dance floor the same day while dancing to the tunes of a live band!
Schedule:
11:00 - 12:00 -- What makes it Blues
12:00 - 12:45 -- Lunch Break
12:45 - 14:15 -- I put a spell on you
14:15 - 14:30 -- Break
14:30 - 16:00 -- Elements of Awesome
Price:
Workshop Only
- Register solo: €40
- Register in couple: €70 together (€35 each)

Workshop & Grainy Blues
- Register solo: €45 euros
- Register in couple: €80 together (€40 each)
Know the teachers
Ruth & Mike
Ruth and Mike are full-time international dance teachers, focusing on blues and jazz vernacular dances. They both love carrot juice, smoky Scotch whisky, and philosophical discussions but differ on the use of the oxford comma. They have been known to fishtail in grocery stores and swing out in the aisles of moving trains. Students rave about their dynamic energy, precise explanations, entertainment value, and ability to make very detailed dance technique fun to learn.

Ruth Evelyn skipped into her first dance class more than 25 years ago, and has since been dancing as many styles as she can get her feet on. Ruth's 15+ years as a dance instructor have taken her on teaching adventures across the US, Canada, Europe and Southeast Asia. She has continually developed both her teaching and her dancing skills. Ruth is known for her ability to craft explanations that fit students' learning styles. She brings a vibrant mixture of deep technical knowledge, passion for movement, and silly fun that students can't help but connect with. In addition to training in blues, lindy, Argentine tango, modern, ballet and many other dance forms, Ruth is certified in Franklin Method, an increasingly popular body somatics method. She has a long-standing love affair with close-embrace connection, has sneakily swung out in the Louvre, and is curating a fine collection of fishtail variations.

Mike reluctantly started social dancing in college when a couple of his friends persuaded him to do some ballroom east coast swing in their dorm social lounge. In the many years since then, dance has steadily taken over Mike's life. He has now danced until sunrise more times than he remembers, been a dance nomad with no home base for years, and taught around the US, Canada, and Europe. As an instructor, Mike strives to put himself in his students' shoes so that he can explain techniques as intuitively and thoroughly as possible. He loves seeing students' eyes light up when they understand a concept or feel a movement work naturally in their body for the first time. Mike is constantly working on his movement. If you run into Mike at grocery store, on public transit, in a museum, or on a mountain top, you'll probably catch him dancing.