Other Event
August - Blues & Shag Party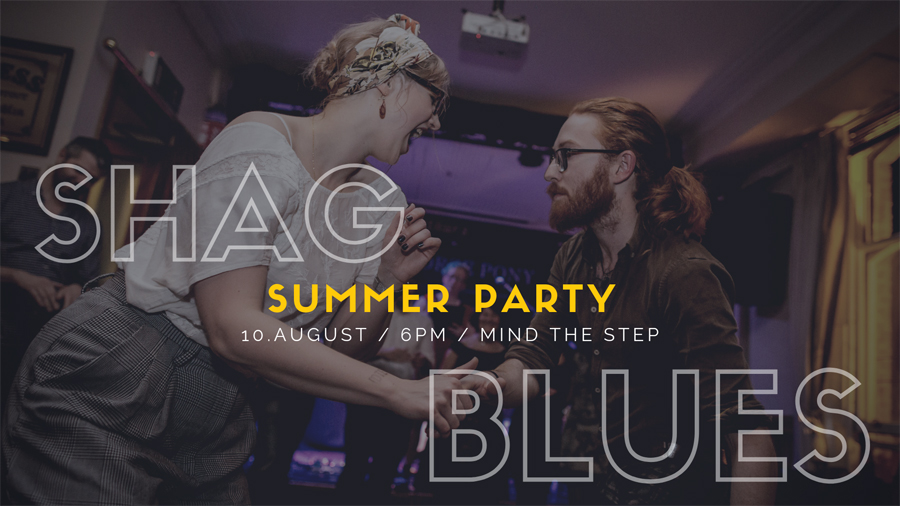 Sat, 10 Aug 2019
Organised by: Collegiate Shag Dublin & Downtown Blues
Collegiate Shag Dublin and Downtown Blues are joining forces and putting together a Summer Party on Saturday 10th August at Mind the Step. There will be tasters of both dance styles and crossover games throughout the social. Join us!


7pm - 8pm - Shag & Blues Taster Classes
Explore some new rhythms in your dancing! We'll have a 30 minute taster class for each of them. Enjoy the highly energetic Shag dancing with Kim before getting into a Bluesy mood with Seán & Audrey. Why not bring a friend and try some moves together?
8pm - 11pm: Social Dancing with DJs Alihan & Alan
Practice your newly learned moves on the dance floor with DJs Alihan & Alan. During the evening there will be Shag & Blues crossover games too.

Venue: Mind the Step (24 Strand Street Great, Dublin 1)
Classes & Social: 10 euros at the door
Social: 5 euros at the door
Facebook event: https://www.facebook.com/events/2201970976595119/