Downtown Blues Event
Grainy Blues with Ronnie Greer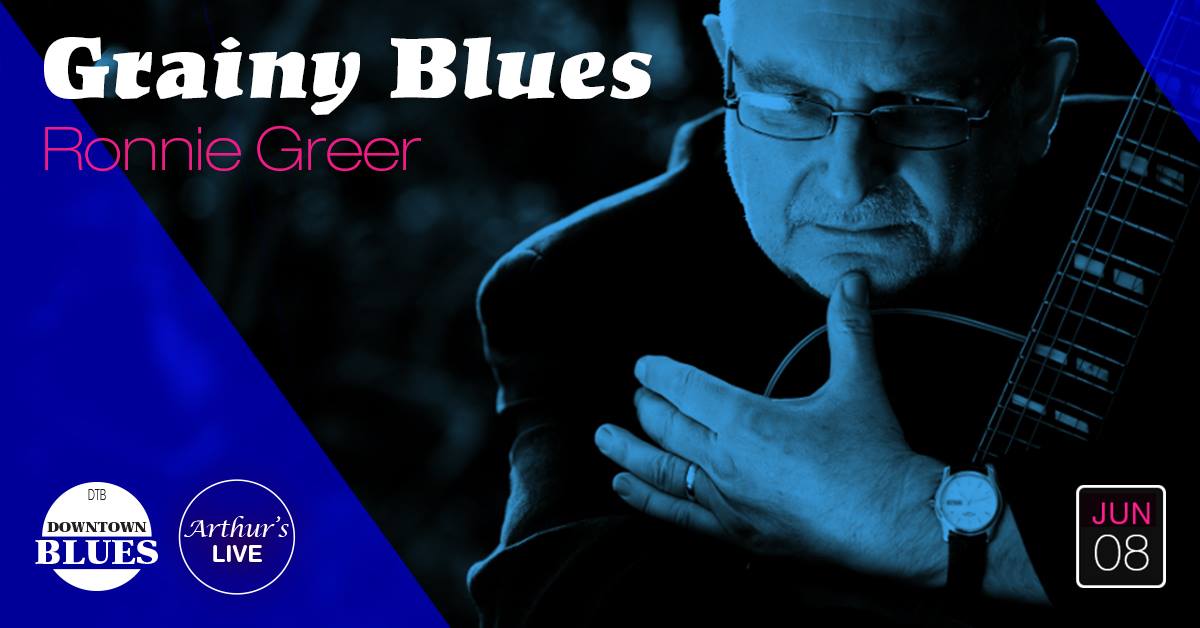 Sat, 08 Jun 2019
9pm
Arthur's Pub, 28 Thomas St, Dublin 8
€10
Know the band
Ronnie Greer
One of the justifiable legends of the Northern Ireland music scene, Ronnie Greer is also one of its favourite performers. A superb blues and jazz guitarist, his fingers have added passion and fire to some of the greatest blues bands in the country, including for a time the legendary Jim Daly Blues Band and a host of others.
Ronnie never fails to wring the last drop of emotion out of a solo, while still keeping the toes tapping. As a sideman and frontman, Ronnie has shared the stage with some of the biggest names in the business – including the likes of Dr. John, Lowell Fulson, Phil Guy, Johnny Mars and many more.
A few years back, Ronnie formed a partnership with the equally legendary vocalist Kenny McDowell to form a blues quartet that was the equal of any in the UK. Locking everything down in the rhythm section are the ever-steady pairing of Alan Hunter on bass and Colm Fitzpatrick on drums. The departure of Kenny from the band at opened the door for Anthony Toner, who joined the band in mid 2007. His soulful vocals and West Coast-inspired slide playing have added a new dimension to the band and they've gone down a treat with a string of recent shows that included the Big River Blues Festival in Belfast, the Hilden Festival. The band also notched up notable successes with their stint as backing band for the legendary Whitey Johnston when he toured Northern Ireland in the spring of 2007.
Hugely influenced by what used to be called 'modern jazz': ie classic jazz of the 1950s such as Miles Davis, John Coltrane, Dexter Gordon, Herbie Hancock, etc. And of course the blues in all its glorious forms. And the entire works of Steely Dan. And when the mood is right, also partial to the work of the great classical composers – Verdi, Mozart, Puccini, etc.